SGHA IS NOW ACCEPTING COMPETITIVE COACHING APPLICATIONS
---
---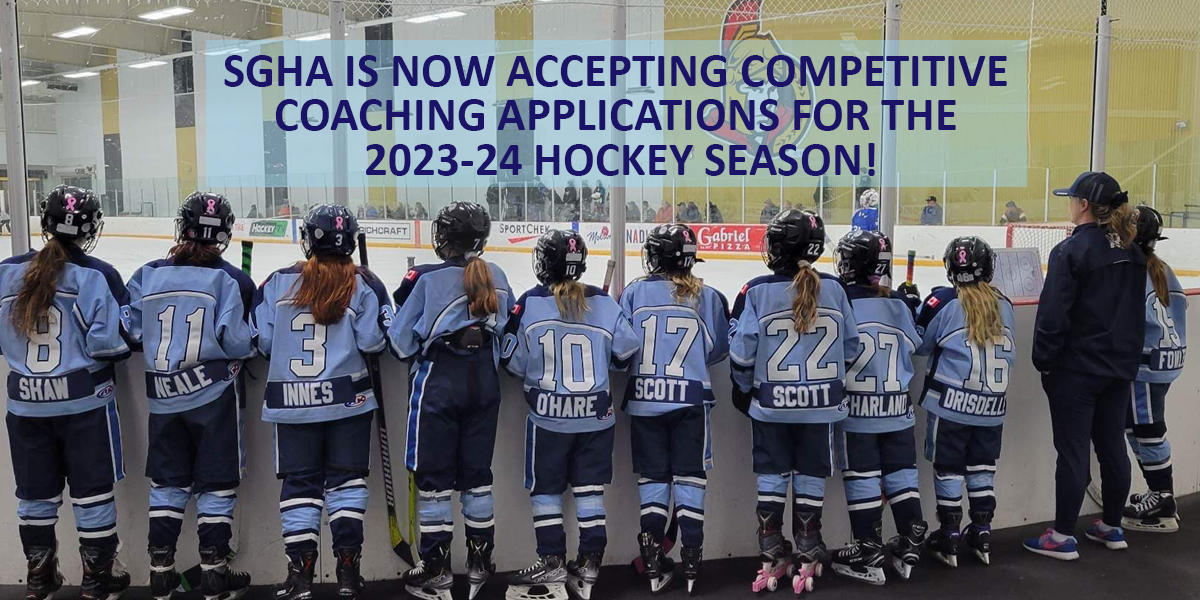 ---
Stittsville Girls Hockey Association is now accepting applications for Competitive Head Coaches at all levels for the 2023-24 season.

If you are interested in being a Head Coach within SGHA please complete the online APPLICATION by February 15, 2023.
Interviews will begin following this submission deadline, but we will continue to accept applications until all positions have been filled.
For the 2023-24 season we plan to have the following competitive teams with the levels finalized following tryouts and before the season starts.
U9 B
U11 B
U13 B
U15 BB/B
U15 B/C
U18 BB/B
U18 B/C
Tryouts for U13-U18 competitive teams will begin in late April. As per Hockey Canada/OWHA guidelines U9 and U11 tryouts will begin in mid-September following the mandatory development sessions.
Thanks in advance for volunteering - Every volunteer makes a difference to Girls Hockey!
Regards,
Stittsville Girls Hockey Association Executive